MISSISSIPI WATERTURTLE
Trachemys scripta elegans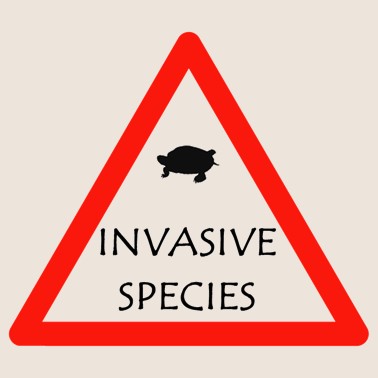 Male's claws are long and curved, whereas female's claws are short and straight.
WEIGHT : up to 2.5 kg
FOOD : Small carnivores and after that, omnivores.
HISTORY : Sold as pets, they have been massively released in French lakes, ponds and rivers. Because of this invasion, one of the two French water turtles, the Cistude of Europe, is today endangered. According to the French law (environmental code Article L411-3) and with exceptions, it is prohibited to introduce non-native animals or plants into the natural environment.
ECO-GESTURE : Do not abandon waterturles in nature ! Recovery centers exist, such as the Zoo of Les Sables d'Olonne !
MORE INFO :
Family : Emydidae
Egg-laying : 5 to 20 eggs
Incubation : 60 to 80 days
Longevity : 20 to 30 years