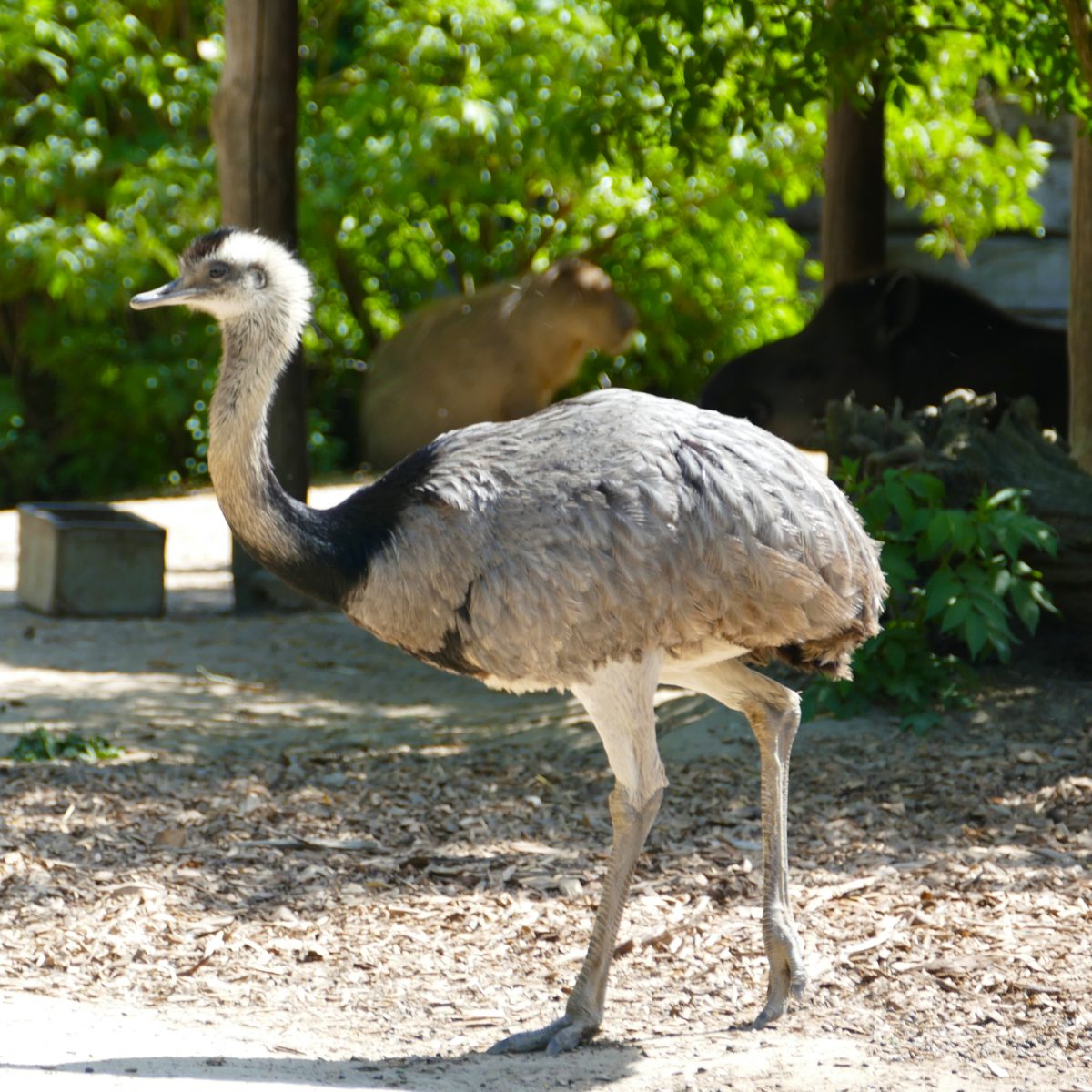 GREATER RHEA
Rhea americana
TThis cousin of the ostrich is the biggest bird of the American continent.
He does not fly but quickly runs by making steps of 1,50 m. His speed can reach 60 80 kph.
WEIGHT: 20 to 30 kg
FOOD : Grass, fruits, seeds, leaves, insects.
THREATS : Loss of habitat, poaching (meat, skin, fat and feathers).
RED LIST : Near threatened
MORE INFO :
Family : Rheidae
Habits : gregarious
Egg-laying : 2 to 5 eggs
Incubation : 38 days
Longevity : 20 years